Find out all about

Casa Amatller
More than 300 years of sweet history
With more than 300 years of history, Chocolates Amatller is one of the most well-renowned chocolate brands in Europe.
Gabriel Amatller, Antoni Amatller's grandfather, settled in Barcelona at the end of the 19th century, first as an apprentice chocolatier and later as a master chocolatier. The first news of Gabriel being a chocolate producer dates back to 1797. After his death, his two sons inherited the workshop and, encouraged by the industrial activity of Barcelona in the 1840s, turned the family business into an industrial factory with some 50 workers.
Antoni Amatller, who in 1872 took over the family business Amatller Hermanos, created the Chocolates Amatller brand and continued the industrial production introducing modern machines from Europe along with new forms of selling that are very similar to the current ones.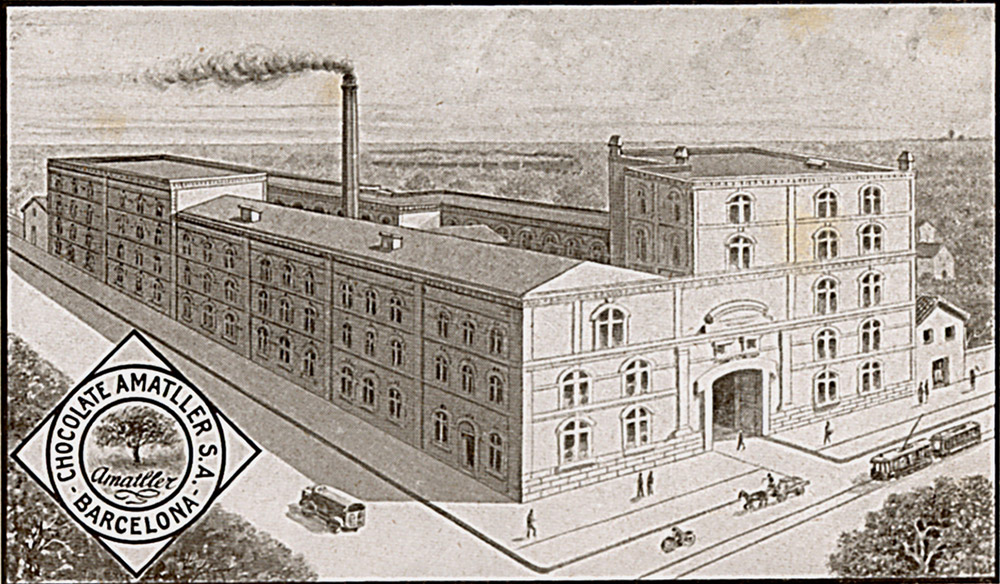 Antoni Amatller personally controlled all the processes, from the selection of the best cocoa in America and Africa -some produced on his own land overseas- to looking after the packaging, managing to position Chocolates Amatller as one of the most important chocolate industries of the 19th and early 20th centuries.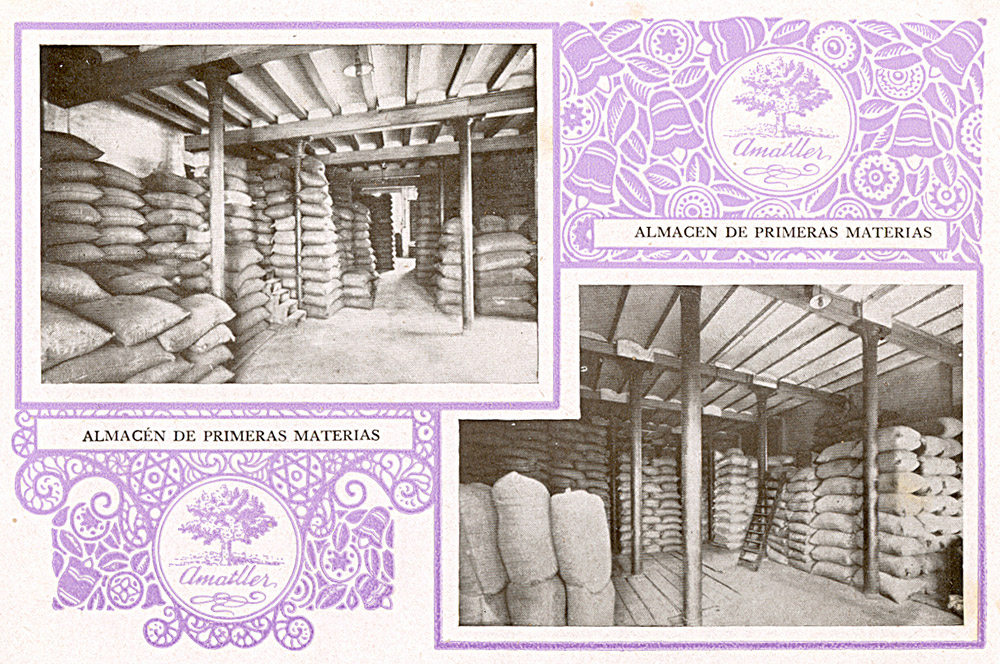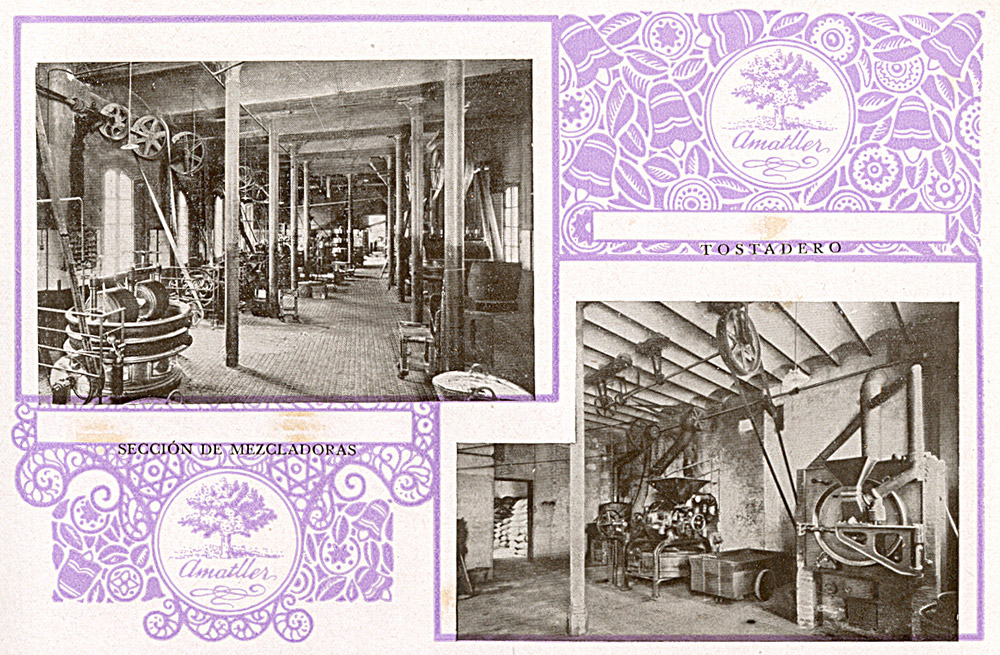 Antoni Amatller, aware of the importance of the chocolate business both on an industrial and historical level, decided to include great references to this industry in the architecture and decoration of the Casa Amatller with the help of Josep Puig i Cadafalch.
If you visit the house, don't forget to look at all these details:
Main staircase: It is possible to see figures of animals that carry out different jobs related to the production of the chocolate.

Above the spectacular fireplace in the family room is a sculpture in which an Aztec princess joins a Castilian princess, symbolising the journey of cocoa across the ocean since its discovery as a food by Europeans in the 16th century.

After Antoni Amatller's death, the factory was managed by administrators, until in the 1970s, Teresa Amatller decided to sell the Chocolates Amatller brand to the company Chocolates Simón Coll.
If you want to taste a little of this history, do not miss a visit to the Casa Museu Amatller, as all our visits end with a tasting of a cup of Amatller Chocolate.
Chocolates Amatller: un icono de la publicidad